Age Is More than a Number!
Your Age Digit (not your age, your age digit) affects the things that come into your life this year! See how to figure out your Age Digit and what this energy means for you now: About Age Digits +
The Numerology Meaning of the Master Number 33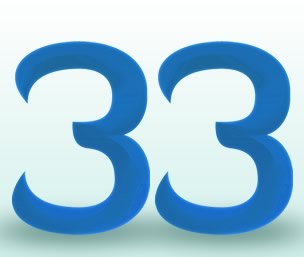 The Master Teacher
by Hans Decoz
Positive Characteristics: The 33 is a humanitarian. It is understanding and knowledgeable, a mover and a shaker.
Negative Characteristics: As a Master number, when the positive potential of this number is not used properly, one tends to become preachy and care less about others, putting too much focus on one's personal agenda.