Welcome,
Become a part of the pattern! Learn your personal Sun Number when you join today +.
The Numerology Meaning of the Master Number 11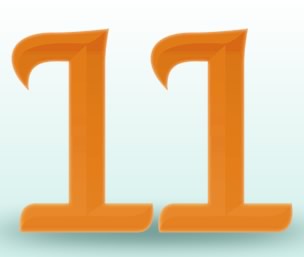 The most intuitive
by Hans Decoz
Positive Characteristics: A Master number, the 11 is the most intuitive of all numbers. It is instinctual, charismatic, dynamic and capable when its sights are set on a concrete goal. The 11 is the number associated with faith and psychics.
Negative Characteristics: The 11 can be anxious, shy, stressed, conflicted and scattered. When focus is not applied toward a goal, the 11 can be extremely self-sabotaging. As a Master number, the positive characteristics will turn into obstacles when not understood or used properly.

Associated in Tarot with:
Justice
Get to know the Master number 11 in depth with the complete Numerology of the Master number 11.
Learn more about all of the Master numbers -- 11, 22 and 33 -- with the Numerology of Master Numbers.