Age Is More than a Number!
Your Age Digit (not your age, your age digit) affects the things that come into your life this year! See how to figure out your Age Digit and what this energy means for you now: About Age Digits +
Numbers 1 - 9: The Building Blocks of Numerology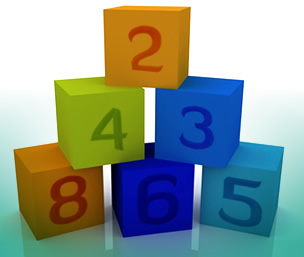 Exploring the single-digit numbers
The single-digit numbers, 1 - 9, are the foundation of the science of Numerology. Each of these numbers has its own personality -- strengths, shortcomings, quirks -- so to get a good understanding of how numbers affect us, it helps to get to know each of these numbers as if it were a person with its own unique traits. Get to know what each number means as we introduce you to each one personally!