What's Your Karmic Debt?
Certain numbers tell you exactly which lessons you need to learn in this lifetime ... find out which numbers they are and what their message holds here: The Karmic Debt Numbers +
Calculate Your Life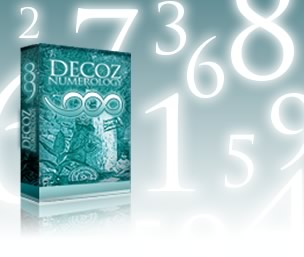 Decoz Numerology software makes you an instant expert
Become your own professional Numerologist! Hans Decoz's Decoz Software lets you run unlimited Numerology charts, Numerology compatibility reports and perform all your own Numerology readings for a greater understanding of yourself, your friends and the world around you.