Welcome,
Become a part of the pattern! Learn your personal Sun Number when you join today +.
Personality Numerology Profile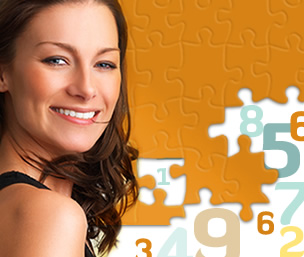 Discover the qualities that make you truly unique and get an answer to the question, "who am I?"
The Personality Profile focuses on one of your favorite subjects: you! Get one giant leap closer to answering the question "who am I?" using essential numerological concepts and equations offered in this report. You'll unlock your potential through the discovery of your Life Path number, Expression number, Heart's Desire number and so much more. This incredible key to your personality reveals your individual strengths and special talents, and exposes your Achilles' heel, revealing how you can triumph over limitations. Unlock your personal potential through this extraordinary report!
Start your Personality Numerology Profile reading +