Welcome,
Become a part of the pattern! Learn your personal Sun Number when you join today +.
The Numerology Meaning of the Number 8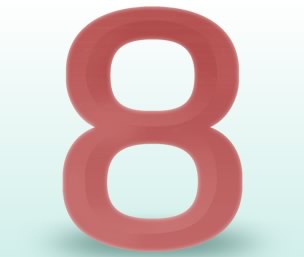 Balance and power
by Hans Decoz
Positive Characteristics: 8s are authoritative, business-minded leaders. They value control and tend to be powerful, but are also balanced, materially detached, successful and realistic. They end up in management positions, are efficient, capable, street-smart and good judges of character.
Negative Characteristics: The dark side of the 8 can be cruel, insensitive, violent, bullish or greedy. At their worst, 8s can become intolerant religious zealots.

Associated in Astrology with: Leo

Associated in Tarot with: Strength
Get to know the number 8 in depth with the complete Numerology of the number 8.