Double Your Number Knowledge
Single digit numbers aren't the only ones that matter! Learn the meaning of every double-digit number here: Double-digit Number Meanings +
The Numerology Meaning of the Number 7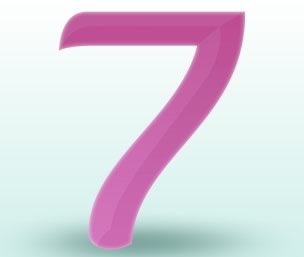 The seeker
by Hans Decoz
Positive Characteristics: 7 isn't just a lucky number. It's also spiritual, intelligent, analytical, focused, introspective, studious, intuitive, knowledgeable, contemplative, serious, persevering, refined, gracious and displays much inner wisdom.
Negative Characteristics: 7s can be aloof, distant, sarcastic, socially awkward, melancholic, cowardly and, when they're at their worst, back-stabbers.

Associated in Astrology with: Cancer

Associated in Tarot with: The Chariot
Get to know the number 7 in depth with the complete Numerology of the number 7.