Age Is More than a Number!
Your Age Digit (not your age, your age digit) affects the things that come into your life this year! See how to figure out your Age Digit and what this energy means for you now: About Age Digits +
The Numerology Meaning of the Number 3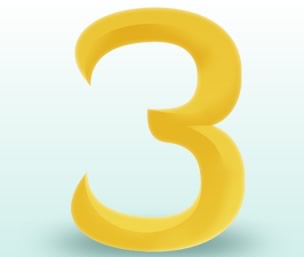 The creative child
by Hans Decoz
Positive Characteristics: 3s are imaginative, expressive communicators and artists. They are tolerant, joyful, optimistic, inspiring, talented, jovial, youthful, dynamic ... the list goes on and on!
Negative Characteristics: For as inspirational as 3s are, there is a price: they are often vain, extravagant and prone to complaining. Intolerance, hypocrisy, impatience and superficiality are par for the course when it comes to 3s.

Associated in Astrology with: Venus

Associated in Tarot with: The Empress
Get to know the number 3 in depth with the complete Numerology of the number 3.