What's in a Name?
Each letter of your name influences your energies and outcomes differently ... learn the meaning of every letter in your name now! The Meaning of Every Letter +
The Numerology Meaning of the Number 2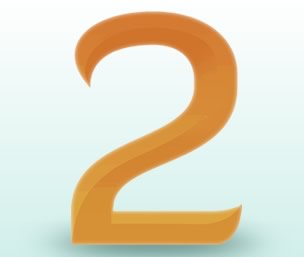 The all-knowing
by Hans Decoz
Positive Characteristics: Sensitive, tactful, diplomatic and cooperative. The 2s tend to be peacemakers and are loving, studious and patient. A 2 may express many musical or feminine qualities and also tends to be sensual and intuitive.
Negative Characteristics: 2s are often discontent and can be seen as spoiled or lazy. They can be careless, particularly with the truth, but when criticized for their faults are oversensitive.

Associated in Astrology with: The Moon

Associated in Tarot with: The High Priestess
Get to know the number 2 in depth with the complete Numerology of the number 2.