Age Is More than a Number!
Your Age Digit (not your age, your age digit) affects the things that come into your life this year! See how to figure out your Age Digit and what this energy means for you now: About Age Digits +
Speaking of Numbers...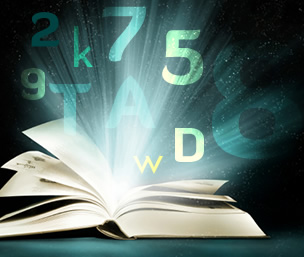 Letters and numbers join forces in the language of Numerology
Numbers are a universal means of understanding and communication. And while languages vary from culture to culture, the meaning of words and the way they are spelled is no accident. In Numerology, each letter is associated with a number, and each number carries its own distinct personality. Therefore, the numbers associated with any word can convey deep messages -- without actually speaking at all.