Welcome,
Become a part of the pattern! Learn your personal Sun Number when you join today +.
Speaking of Numbers...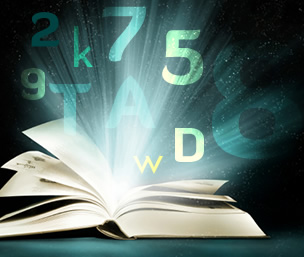 Letters and numbers join forces in the language of Numerology
Numbers are a universal means of understanding and communication. And while languages vary from culture to culture, the meaning of words and the way they are spelled is no accident. In Numerology, each letter is associated with a number, and each number carries its own distinct personality. Therefore, the numbers associated with any word can convey deep messages -- without actually speaking at all.