See Your Future
Get 12 months of Numerology insight, personalized for you! A 1-Year Numerology Forecast reveals what's coming into your life in the near future, so you'll always be prepared.
Time to Pay Up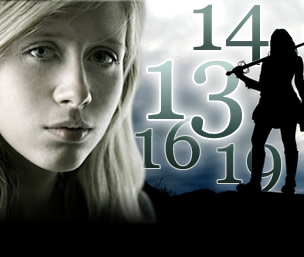 The Numerology of Karmic Debt Numbers
If you failed to learn an important lesson in a previous lifetime, Numerology steps in. Numerology's four Karmic Debt numbers -- 13, 14, 16 and 19 -- may appear in your Numerology chart to introduce a burden of sorts, ultimately aiding you on your path toward enlightenment. Each of these four numbers represents a different lesson, impacting you greatly when they appear in your Core numbers or Numerology cycles.