See Your Future
Get 12 months of Numerology insight, personalized for you! A 1-Year Numerology Forecast reveals what's coming into your life in the near future, so you'll always be prepared.
Calculate Your Life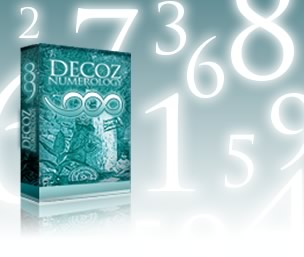 Decoz Numerology software makes you an instant expert
Become your own professional Numerologist! Hans Decoz's Decoz Software lets you run unlimited Numerology charts, Numerology compatibility reports and perform all your own Numerology readings for a greater understanding of yourself, your friends and the world around you.