Age Is More than a Number!
Your Age Digit (not your age, your age digit) affects the things that come into your life this year! See how to figure out your Age Digit and what this energy means for you now: About Age Digits +
Numerology Diamond Reading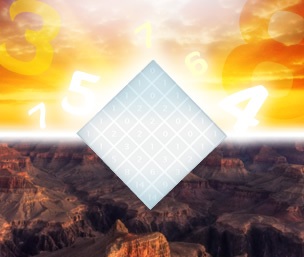 Thrive as you rise above personal challenges with this special Numerology reading arranged in the shape of a diamond
This extraordinary Numerology reading from Hans Decoz employs one of the most powerful devices in Numerology. It takes your personal numbers and arranges them in the shape of a diamond to give a clear reflection of the interaction between your spiritual and physical selves. Based on the oldest and most secret of Kabbalistic number techniques, this report focuses on you within the context of humanity's role as the link between heaven and earth, and offers ways to work on your karma for any year of your life.
Start your Numerology Diamond reading +