What's in a Name?
Each letter of your name influences your energies and outcomes differently ... learn the meaning of every letter in your name now! The Meaning of Every Letter +
Numerology Reflection Reading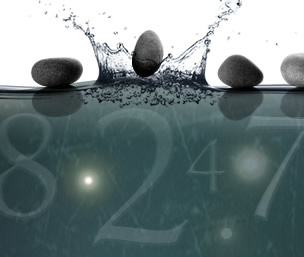 Capture a moment in time and explore your subconscious self
A single moment in time is captured in this one-of-a-kind Numerology reading. The beauty and uniqueness of every moment that passes is captured in your subconscious and revealed in this charming reading. Your inner energy, changing with each passing second, is drawn out through an interactive experience, creating a snapshot of a single moment. Now you can start each day with a glimpse into your subconscious, and travel through time meeting your true needs and desires, all thanks to Numerology.
Start your Numerology Reflection reading +