Age Is More than a Number!
Your Age Digit (not your age, your age digit) affects the things that come into your life this year! See how to figure out your Age Digit and what this energy means for you now: About Age Digits +
Address Analyzer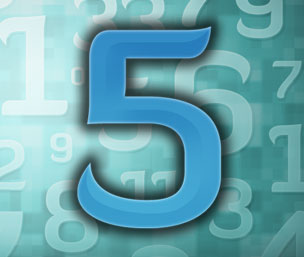 Your address adds to 5
This address reflects the unconventional intelligent mind. Adventure and change are main ingredients. Inspires independence, freedom, individualism and creativity. A lack of direction and a tendency for chaos can limit financial growth. However, the rewards are a unique perspective and freedom of thought. Single adults at an address that adds to 5 tend to have an easier time to find company but a hard time making it last. Lacks responsibility and reliability. Not a good house for conventional dogmatic people and should also be avoided by those with alcohol or drug problems.

Strengthen the positive influence of this address with: Lots of color. Mix and match odd furniture. Unconventional is the key word. Open space, open windows. A bit of disarray and clutter is fine.
Analyze another address:
From numerologist Hans Decoz