What's Your Karmic Debt?
Certain numbers tell you exactly which lessons you need to learn in this lifetime ... find out which numbers they are and what their message holds here: The Karmic Debt Numbers +
The Numerology Meaning of the Master Number 33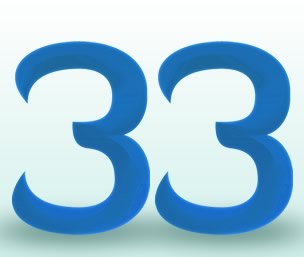 The Master Teacher
Positive Characteristics: The 33 is a humanitarian. It is understanding and knowledgeable, a mover and a shaker.
Negative Characteristics: As a Master number, when the positive potential of this number is not used properly, one tends to become preachy and care less about others, putting too much focus on one's personal agenda.