Find Even More Insight!
From love and money to friendships, children and more ... problems happen! But you can get perspective on your situation today when you chat with a live video psychic
!
The Numerology Meaning of the Master Number 33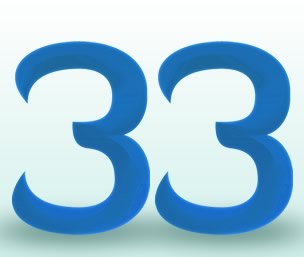 The Master Teacher
Positive Characteristics: The 33 is a humanitarian. It is understanding and knowledgeable, a mover and a shaker.
Negative Characteristics: As a Master number, when the positive potential of this number is not used properly, one tends to become preachy and care less about others, putting too much focus on one's personal agenda.