Age Is More than a Number!
Your Age Digit (not your age, your age digit) affects the things that come into your life this year! See how to figure out your Age Digit and what this energy means for you now: About Age Digits +
The Numerology Meaning of the Number 1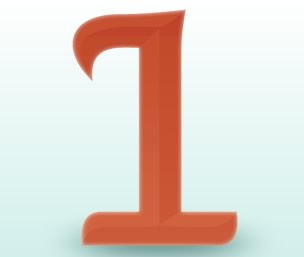 The primal force
by Hans Decoz
Positive Characteristics: Individualistic and independent, showing leadership and drive. The 1 is masculine, focused, an originator and self-starter; it is also progressive, strong-willed, courageous, self-reliant and rebellious (in a constructive way).
Negative Characteristics: 1s can be stubborn, selfish, weak and undisciplined, or a pariah.

Associated in Astrology with: Mercury

Associated in Tarot with: The Magician
Get to know the number 1 in depth with the complete Numerology of the number 1.