See Your Future
Get 12 months of Numerology insight, personalized for you! A 1-Year Numerology Forecast reveals what's coming into your life in the near future, so you'll always be prepared.
Free Numerology Readings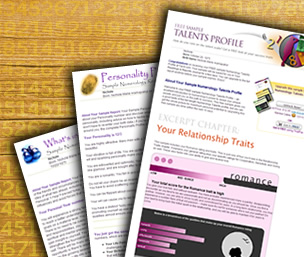 Count on Numerology to take you where you need to be!
The ancient science of Numerology helps you understand your personality and relationships, reveals future opportunities and obstacles and uncovers your unique, inborn talents. Based on your birth date and birth name, Numerology greatly enhances the way you understand yourself and your life. Try a FREE Numerology reading to get a taste of what numbers can do for you!
Try a FREE Numerology reading +
Get full-length Numerology readings for FREE from TrialPay +