March On!
March is a powerful 1 Universal Month this year! Learn what this means for you and your life with your free March Numerology Predictions.
Numbers 1 - 9: The Building Blocks of Numerology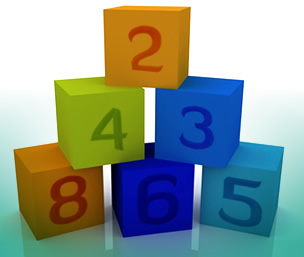 Exploring the single-digit numbers
The single-digit numbers, 1 - 9, are the foundation of the science of Numerology. Each of these numbers has its own personality -- strengths, shortcomings, quirks -- so to get a good understanding of how numbers affect us, it helps to get to know each of these numbers as if it were a person with its own unique traits. Get to know what each number means as we introduce you to each one personally!