Age Is More than a Number!
Your Age Digit (not your age, your age digit) affects the things that come into your life this year! See how to figure out your Age Digit and what this energy means for you now: About Age Digits +
Walking Down Life's Path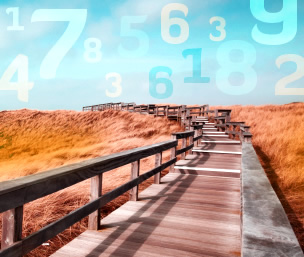 Your Life Path number: Numerology's blueprint for your life's journey
The single most important number in your Numerology chart is your Life Path number. Based on your unique birth date, this number acts as a blueprint for your whole life, and this one number will never change for you. Your Life Path number greatly influences your personality and the opportunities and challenges you will face.