Find Even More Insight!
From love and money to friendships, children and more ... problems happen! But you can get perspective on your situation today when you chat with a live video psychic
!
Walking Down Life's Path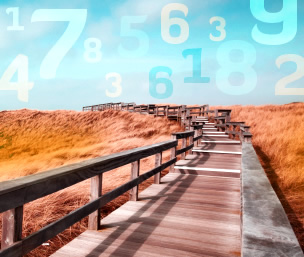 Your Life Path number: Numerology's blueprint for your life's journey
The single most important number in your Numerology chart is your Life Path number. Based on your unique birth date, this number acts as a blueprint for your whole life, and this one number will never change for you. Your Life Path number greatly influences your personality and the opportunities and challenges you will face.